The Master in Entrepreneurship (ME) program is an 18-month part-time program designed specifically for leaders of existing entrepreneurial businesses who are committed to creating a solid platform for dramatic sustainable enterprise growth. The program focuses on developing high-impact organizational leadership skills and innovative practical methods to value creation and success. It takes an explicit approach to the importance of balancing business and personal goals.
Balance personal goals and business vision
Given that entrepreneurs set very high goals that demand their full attention and energy, the ME explicitly puts emphasis on the importance of balancing and aligning their personal and business goals.
Time Commitment
18 months, part-time
Normative classes are conducted Thursdays-Fridays every two weeks
real time application of classroom learning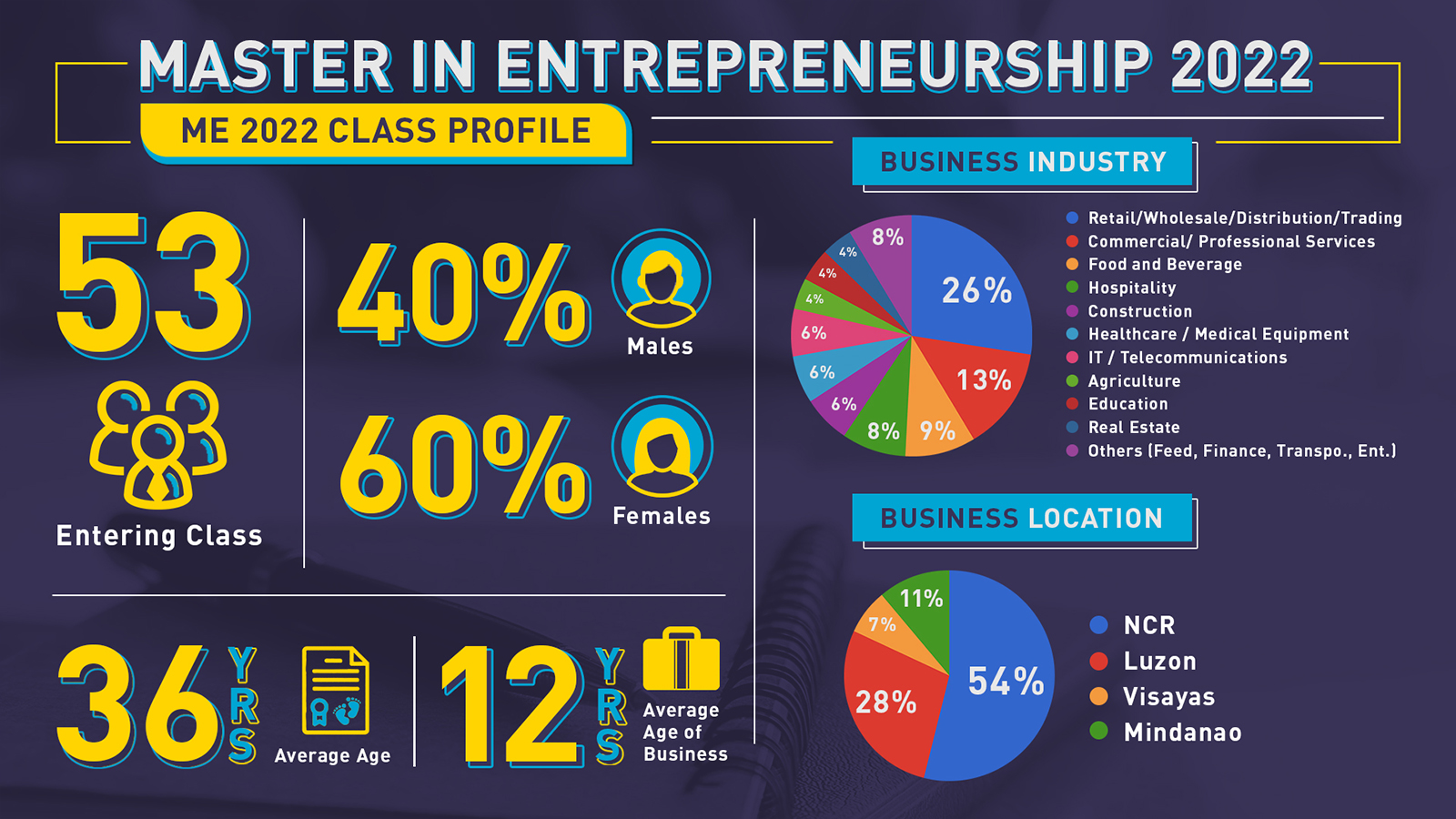 Prof. Gaston Ortigas Jr.
Master in Entrepreneurship
Academic Program Director
Prof. Gaston "Titos" Ortigas is the incumbent Academic Program Director of the Master in Entrepreneurship, and the Curriculum Review and Assurance of Learning Committee Chair.