ABOUT THE SCHOOL
The Aboitiz School of Innovation, Technology & Entrepreneurship (ASITE) was established in November 2017 and is the newest school under the Asian Institute of Management. This is where future-ready leaders are honed and nurtured.  
Vision  
ASITE is positioned right at the intersection of innovation, technology, and entrepreneurship. It seeks to develop future-ready leaders who thrive in uncertainty and can confidently execute plans that address the challenges of Industry 4.0.  
Mission 
By collocating innovators, data scientists, and entrepreneurs, ASITE acts as a catalyst for generating impact, powering innovation, and creating value in the Asian context. 
ABOUT THE ABOITIZ GROUP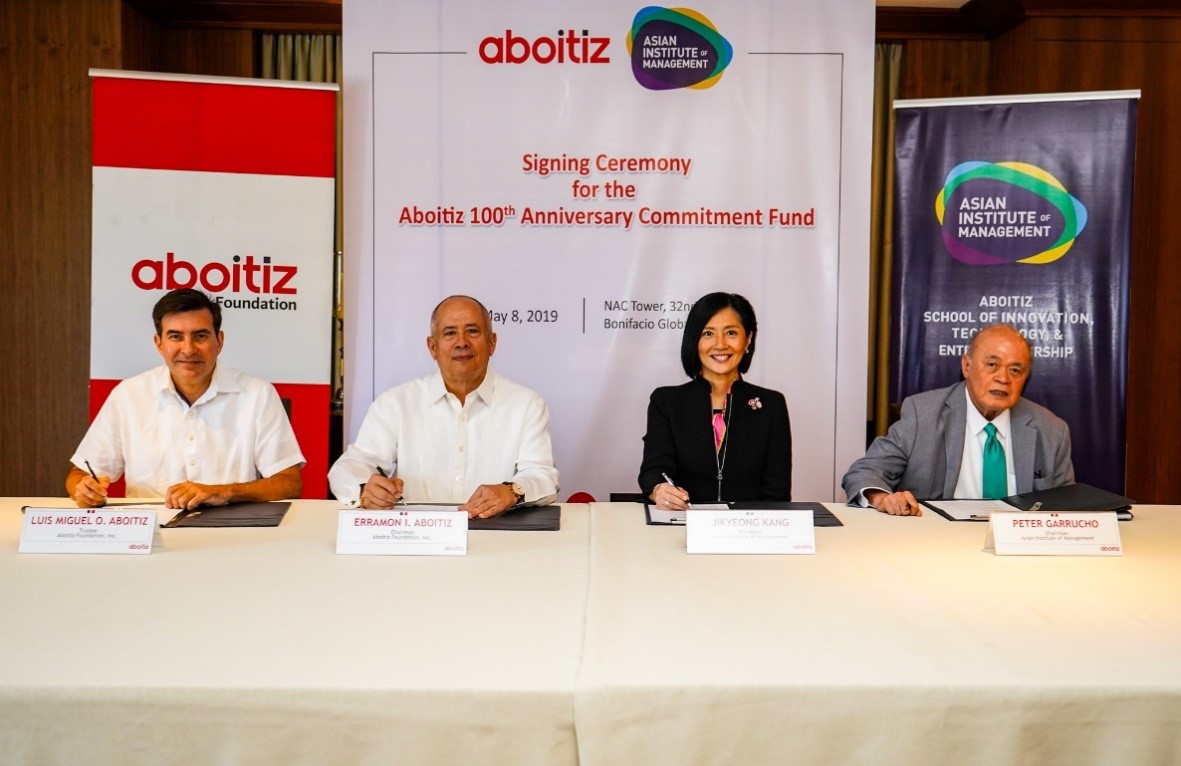 The Aboitiz Group, through the Aboitiz Foundation, made a historic donation of over half-a-billion pesos ($10 million) to the Asian Institute of Management (AIM) Scientific Research Foundation to help address the demand for skills and talent in data science and innovation in the country as well as the region. 
Named the Aboitiz 100th Anniversary Commitment Fund to mark Aboitiz & Company's 100th year of incorporation in 2020, the endowment will support AIM's degree programs, professorial chairs, student loan programs, as well as site and facilities improvement at the newly renamed Aboitiz School of Innovation, Technology & Entrepreneurship (ASITE) ー a move that the Institute believes will address the demands of an emerging knowledge and technology economy in Asia. 
The donation will also sustain the school's interest-free student loan program, which AIM expects to broaden its target market and give talented and motivated young people who cannot otherwise pay their tuition fees the opportunity to have an AIM education. 
(Source: http://aboitizeyesarchive.aboitiz.com/aboitiz-landmark-endowment-help-aim-raise-future-proof-leaders/)