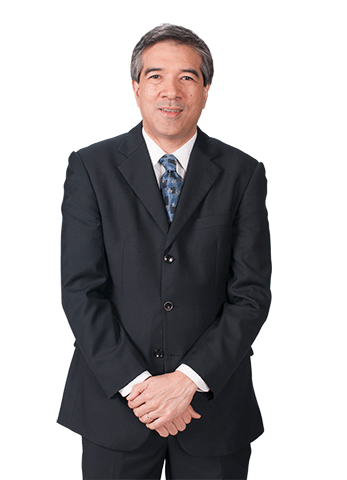 Prof. Rafael L. Camus
Master of Science in Business and Innovation
Academic Program Director
Rafael L. Camus is the Academic Program Director of the Master of Science in Business and Innovation program and a Clinical Professor at the Asian Institute of Management. Previously, he was the Head of Innovation for four years at ABS-CBN Corporation, the largest media conglomerate in the Philippines.
As the Head of Innovation in ABS-CBN, he worked to establish the practice of Innovation across the entire organization by setting up the Innovation Consulting Group and working with the operating business units to ideate and implement their projects. The group became the company's center of excellence in the fields of Design Thinking, Agile, Lean Startup, and Business Model Design.
He received his training on various Innovation frameworks from thought leaders in the practice such as IDEO, Strategyzer, and Scaled Agile.
He obtained his MBA from the Wharton School of the University of Pennsylvania in 1989, with a concentration in Marketing and a minor in Decision Sciences. He earned his undergraduate degree in 1985 in AB Economics from the Ateneo De Manila University.
Before joining AIM, Prof. Camus worked at ABS-CBN Corporation, where before becoming the Innovation officer, he held positions in Corporate Planning, Research and Business Analysis, Business Development, and Content Licensing.
Aside from spending over 17 years at ABS-CBN, his corporate career spans 14 years in various senior management positions in Sales and Marketing at leading Pharmaceutical and FMCG companies, such as Warner-Lambert (the makers of Listerine) and Van Melle (the makers of Mentos) and telecommunications companies such as Piltel and Globe Telecoms.